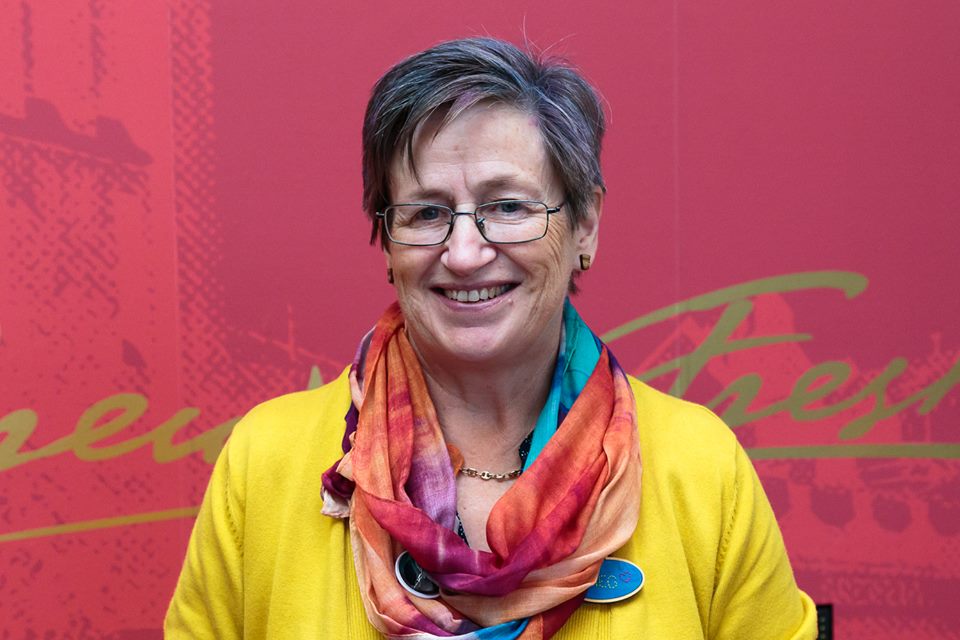 I have always had a needle in my hand.  I don't really remember learning to sew, it is just something I have always done.
When I had the chance ten years ago to buy pursue my dream and purchase a business which allowed me to sew all day, every day, I jumped – head first.
Everyday for me running this business is a joy for me. I love being meticulous about the details; setting out the work, checking the spelling and phone numbers! There is no point having a mobile number on the back of your shirt if the number belongs to someone else.
The best part of my job is my customers.  I love getting to know them as time goes on and they visit the shop again and again.
Working with my incredible customers is a privilege and I am proud of just how many clients I have been suppling uniforms and gifts to for several years now. Watching other small businesses grow is a particularly incredible thing. A coffee shop might order two aprons for their opening week, but years later they are ordering 15 to cover all of their staff.
And I love how well the machine stitches even the finest details of the tiniest letters.  It is fascinating to watch the intricate movements of such a large machine and it is a delight, each and every time.